In Shanghai on January 10, 2019, TUV SUD, the world's leading third-party testing and certification body, awarded ECO POWER the ECE R100 certificate for domestic testing of new energy automotive power battery single products. The certificate marks that the safety performance of our battery products has been at the leading level in the domestic industry and can meet the technical regulations of the United Nations Economic Commission for Europe for new energy power batteries for automobiles. It also shows that TUV SUD, a third-party testing and certification organization, has professional technical capability, rich experience and knowledge as well as localized and authoritative service team in the field of new energy vehicles.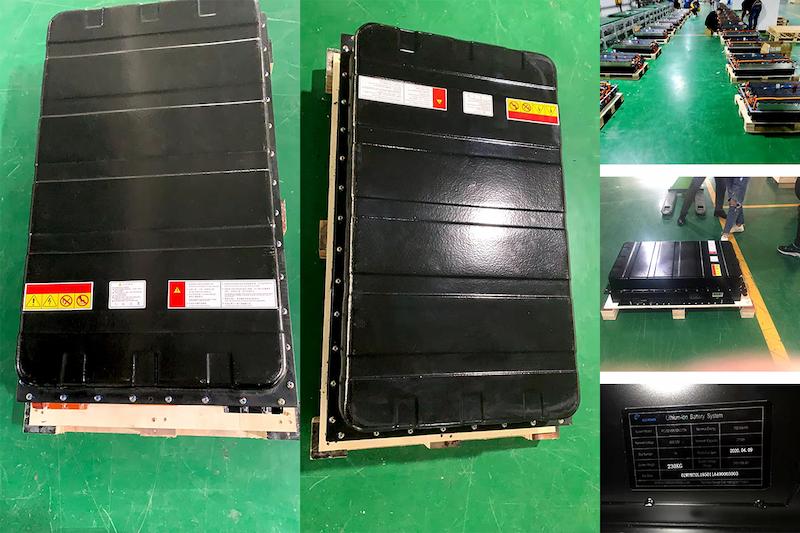 In recent years, with the popularity of electric vehicles, not only the scope and number of their applications are expanding, but also the energy of a single battery in electric vehicles is getting higher and higher. The continuous outbreak of lithium battery safety accidents also makes people more and more concerned about the safety of lithium batteries. For electric vehicle battery safety, the United Nations Economic Commission for Europe promulgated Article 100 of the regulation "Uniform requirements for the certification of battery-driven electric vehicles with regard to structural and functional safety" on the import of European automotive power batteries to raise the technical access threshold. The ECO POWER, which was awarded the ECE R100 certificate, has been tested in China and passed the ECE R100 certification. It will be installed in the Hungarian garbage truck produced by SAIC and driven into the international market together with the whole vehicle.
The cooperation between TUV SUD and ECO POWER includes the first factory audit, product type certification, etc. TUV SUD's meticulous and standardized service goes through the whole process of factory audit, product testing and certificate application, and provides ECO POWER with a detailed test plan and perfect technical support and test solutions. In the process of testing, result analysis and report review, TUV SUD has always strictly followed the technical requirements of the regulations and strived for perfection, continuing the rigorous work style of German companies, and jointly with the National Center for Supervision and Inspection of Motor Vehicle Product Quality (Shanghai), helped ECO POWER successfully obtain the ECE R100 certificate for domestic testing.
Mr. Dirk Hinzpeter, Director of TUV SUD Greater China Automotive Services, said, "TUV SUD Automotive Services, as one of the traditional services of TUV SUD since its establishment 150 years ago, has an authoritative team of experts and rich practical experience, and always insists on introducing the most advanced European safety concepts and technologies into China to help domestic enterprises improve the core value of products and jointly promote the development of new energy vehicles in China."
As a leading third-party testing and certification body, TUV SUD has more than 100 years of experience in German automotive safety engineering, and has a comprehensive understanding of national regulations, guidelines and standards, always committed to providing safe, high-quality, sustainable solutions, and can provide one-stop technical services for new energy vehicles, batteries, charging piles, automotive battery components and other new energy vehicle-related fields solutions.
About ECE R100
UN/WP29 developed the ECE automotive technical regulations system is currently the most influential international automotive technical regulations, not only adopted by the Parties to the 1958 Protocol but also recognized and adopted by many non-Parties to the 1958 Protocol. UNECE R100 is the 100th regulation "on structural and functional safety aspects Special Requirements for the Certification of Battery Operated Electric Vehicles".
About TUV SÜD
TUV SÜD, celebrating its 150th anniversary in 2016, has been committed to protecting people, property and the environment from the risks posed by new and unknown technologies since 1866 as a provider of high quality, safe and reliable professional testing, inspection, auditing, certification, training and knowledge services solutions. TUV SÜD is headquartered in Munich, Germany, with With more than 24,000 leading experts active in their respective fields, TUV SÜD aims to help customers worldwide improve production and operational efficiency, reduce costs and control risks through a comprehensive, one-stop service. Today, TUV SÜD continues to look to the future, shaping the "next generation of industry practices" in the quality, safety and sustainability sectors.