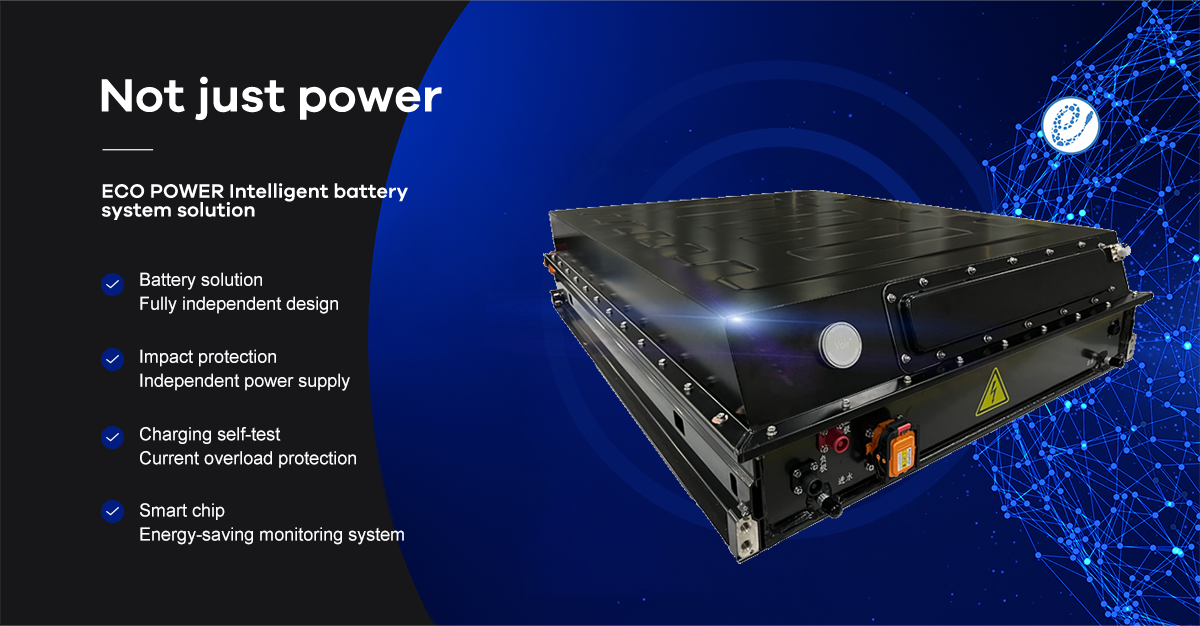 No.
Items
EP-LFP280Ah STADARD PACK


PS35XXXX-153.6V280A
(280Ah1P48S)
PS35XXXX-166.4V280A
(280A1P52S)


1
Nominal voltage(V)
153.6V
166.4V


2
Operating voltage(V)
min
129.6
140.4
T>0℃@cell 2.7V
3
max
175.2
189.8V
T>0℃@cell 3.65V
4
Cell Configuration
1P48S
1P52S


5
Nominal energy(KWh )
43.008
46.592
25±2℃
6
Weight(Kg)
325kg
340kg


7
Nominal capacity(Ah)
280
25±2℃
8
Maximum continuous charge current(A)
140


9
Maximum continuous discharge current(A)
140


10
Storage temperature(℃)
Charge: 0~55°C
Discharge: -20~55°C


11
SOC operating range(%)
20~100


12
Insulation requirements(MΩ)
≥500
500V DC,High voltage output to battery shell, at the normal temperature and humidity
13
cooling method
Liquid cooling


14
Shipping capacity
≈30%
SOC is consistency in the same batch
15
Dimension L (mm)
1050
1145


Dimension B (mm)
810
810


Dimension H (mm)
251
251


Core Innovation
Energy efficiency ≥ 94%@0.5P room temperature

Standard modules, flexible system expansion

Small internal resistance, stable discharge
IP67-rated liquid-cooled battery insertion box, high energy density design
Efficient liquid-cooled temperature control: Liquid-cooled piping is integrated, optimised by thermal simulation and verified by actual measurement, with temperature difference ≤3℃.

High energy density: Highly integrated design solution, the energy density of the box is up to 137Wh/kg.

All-round safety: multiple electrical protection design, MSD to ensure safe operation and maintenance

High protection level: IP67 protection level design, excellent environmental adaptability, no risk of liquid leakage concerns.

High-standard process: full process flow tracking, multi-node quality control to ensure high-quality product delivery.
Intelligent control system to meet individual functional requirements
Peak and valley shaving: Charging and discharging are set in accordance with local peak and valley tariffs.

Load tracking/anti-backflow: monitoring the load status to achieve status tracking.

Transformer capacity protection: load + storage charging power < transformer capacity

Demand protection fixed value: storage charging power < set demand - load; when load > set demand, storage does not charge

Demand protection automatic: communication with the owner's third-party platform.

Third-party platform communication: Docking communication with the owner's third-party platform.

APP: can carry out revenue view, operation index monitoring and operation strategy remote control and other operations.
Triple fire protection design, high security (optional)
Cabinet-level flexible suppression tube fire: placed inside the battery cabinet, action temperature ≥ 110°C; perfluorohexanone agent, integrated physical cooling, chemical passivation and other fire extinguishing mechanisms, applicable to Class A, B and C fires.

PACK level fire protection (optional): PACK can be equipped with optional aerosols.

Cabinet water immersion fire fighting: Cabinet back reserved water fire fighting interface.
Classification
Certification number
Battery Cell
GB/T 36276
IEC62619
MSDS
UL1973
UL9540A
UN 38.3
Battery Packs
GB/T 36276
Battery Cluster
GB/T 36276
Battery Management System (BMS)
GB/T 34120
Energy Storage Converters (PCS)
GB/T 34131
Energy Storage Systems
GB/T 2423.1/2/4/17