DNV certification, the full name is dnv-det Norske Veritas, is an authority, professional, independent non-profit foundation. Det Norske Veritas was founded in 1864 and is based in Oslo, the capital of Norway.
Det Norske Veritas, Bureau Veritas and American Bureau of Shipping are the three largest classification societies in the world.
DNV's certification business has always been on the leading edge of technology and has received credit recognition from more than 80 countries worldwide, issuing 65,000 certificates for various management systems worldwide. As the first global certification body to enter China, DNV has set up 13 offices in China and issued nearly 5,000 certificates.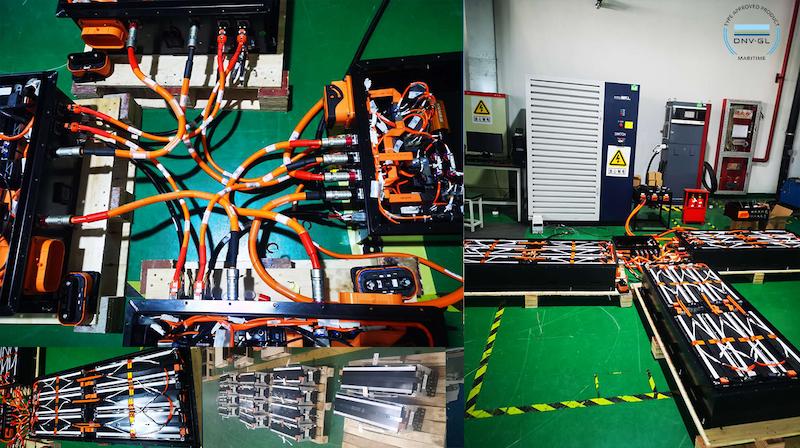 As is well known, DNV's certification tests are very strict. In recently years, many domestic suppliers of lithium batteries in China have expected their battery systems to be certified by DNV. However, until last month, no Chinese lithium battery supplier had been certified by DNV. As a result, most lithium battery suppliers have turned to obtaining certification from the China Classification Society (CCS), which has relatively lenient certification testing requirements.
It is encouraging to see that Eco Power has become the first lithium battery supplier in mainland China to obtain DNV certification through its advanced battery system design and production technology. With the hard work and efforts of Ecodynamics engineers, we successfully completed all the DNV required tests and evaluations within one year.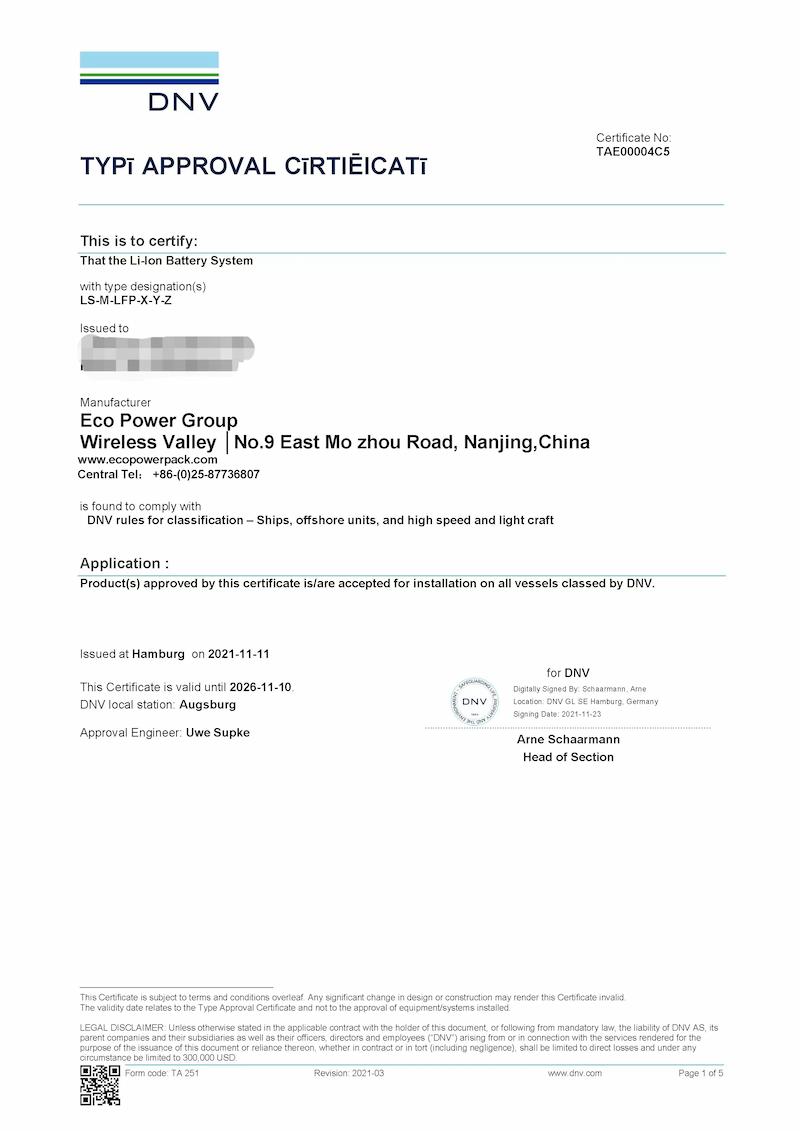 Currently, we have certified two series of products at DNV:
LFP176Ah standard A-box, standard B-box and standard C-box
277Ah Standard A-box, Standard B-box and Standard C-box.
*For details, please refer to our DNV certification or consult the relevant sales staff.