350MW/1GWh solar and storage facility planned for Tenerife
Project Battery: LFP176S
Link: http://taiyangnews.info/markets/350-mw-solar-power-project-planned-for-tenerife/
Tenerife Council and the Spanish Institute for Energy Diversification and Conservation will study the feasibility of a 350MW solar PV plant and 1GWh storage in Tenerife, Iter purchased the LFP176Ah battery and installed a 5MWh trial run in Tenerife, Spain.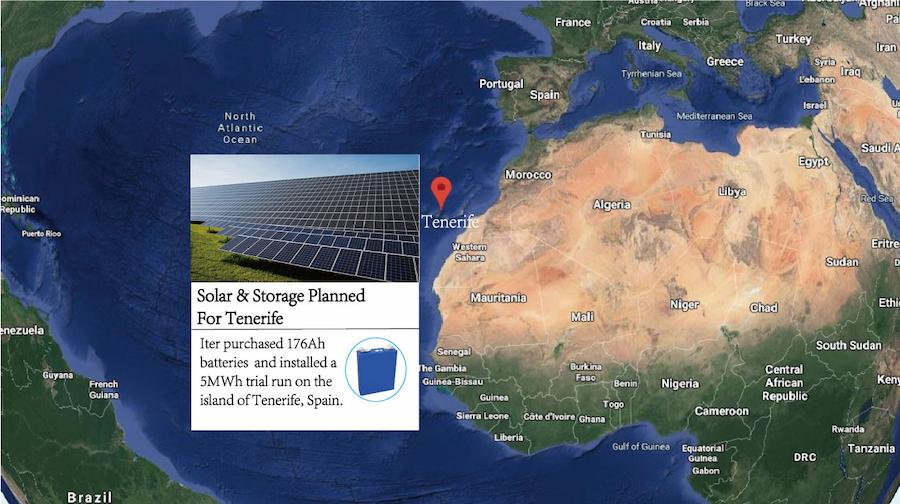 The latest Feedback
The following images were provided by the customer during testing after assembling the pilot system. The project will be in operation in September 2020.
Our company is only supplying power cells for this project.